Kasey Conrad
Kasey's personal Mission Statement:
"Guiding others toward self-empowerment."
With over 30 years of International experience, Kasey has played a key role in guiding, mentoring and developing individuals to significantly improve the quality of their lives.
Encouraging self-awareness, self-empowerment and inspiring others to make deep, lasting change through uniquely created individual sessions, certificate training opportunities, innovative hands-on workshops and informative speaking events, continues to be a driving force behind Kasey's ongoing well being work, and the establishment of wellbeing centers in Albuquerque, NM, Abu Dhabi, UAE, Mount Pleasant, Iowa, and the founding of Reaching Out With Reiki Middle East and soon Reaching Out With Reiki Mid-West.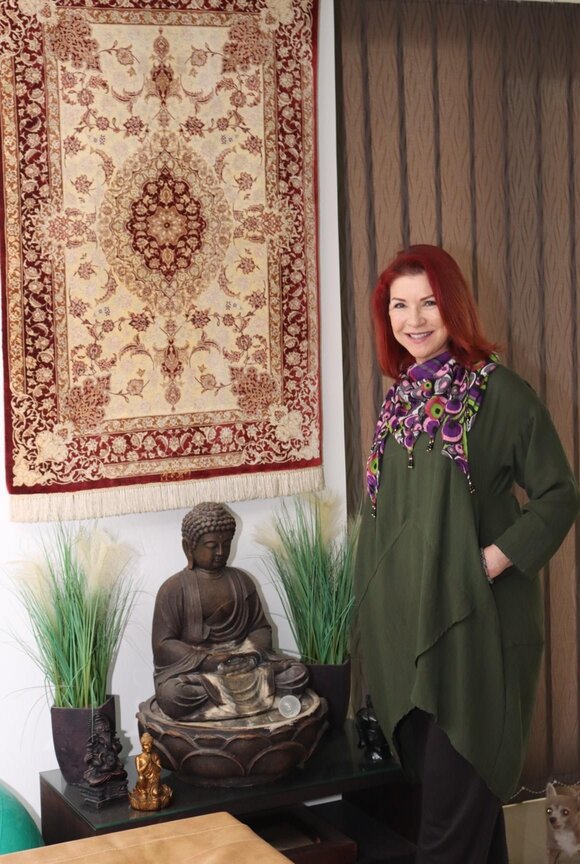 Specialties:
Certified Hypnosis and NLP Instructor
Certified Clinical Hypnotherapist
Certified NLP Master Practitioner
Certified NLP Coach
Certified REIKI Master
Certified EFT Practitioner
Certified Neuromuscular Therapist
Certified Aromatherapist
Certified Laughter Yoga Leader
Certified TEFL / TESOL Instructor
Member in good standing:
NGH
NFNLP
IARP
NCBTMB
NAHA
Laughter Yoga University